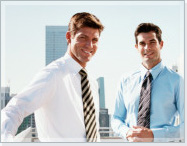 Dollar Learning Foundation provides financial literacy programs to individuals and their families that are suffering from financial distress.
We aim to provide clients with education and personal financial management tools.
Our services promote good money management skills and self-sufficiency. Services are provided to all segments of the community in English only. Our focus is on households with burdensome (unsecured) credit card debt that is causing severe stress and anxiety. Our services are not limited to income.
We offer affordable bankruptcy courses that are taken at your convenience. It is the goal of our certified credit counselors to efficiently guide you through both required courses and the bankruptcy process, on your time. Individuals filing for bankruptcy must complete the Credit Counseling Course before filing, and must complete the Debtor Education Course after filing.
Your certificates will be provided immediately after finishing the course. Both courses may be taken online or over the telephone. You have access to the online course 24 hours a day, 7 days a week, and your progress is saved as you go through the course so you can complete it at your own pace.
Business Hours:
Monday – Friday: 9am – 6pm Eastern
Saturday and Sunday: 10am - 5pm Eastern
Cost:
The Online Credit Counseling Course is $20. The Online Debtor Education Course is $20.
The Telephonic Credit Counseling Course is $20, plus an additional $10 charge for joint course takers. The Telephonic Debtor Education Course is $20.